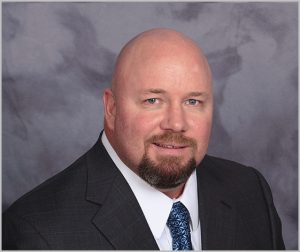 Officially Endorsed by the FOE Grand Aerie as a Preferred Insurance Provider of Local Aeries and Auxiliaries
For more information, please contact:
Richard Harder – Account Executive
(626) 914-9944
Email: richard@jjinsurance.com
This coverage provides various limits of liability for your organization and its members. Coverage includes bodily injury and property damage, personal and advertising injury as well as miscellaneous medical payments to others.
Provides coverage to protect your organization should you become legally obligated to pay damages as a result of the selling, serving or furnishing of any alcoholic beverage.
Without a doubt our organization's greatest exposure. Alcohol related incidents are excluded under your General Liability, make sure your Liquor Liability coverage limits are adequate. Require Bar Stewards to be certified through TIPS (Training for Intervention Procedures).
Provides coverage for direct physical loss or damage to your organization's property and contents. In addition, the policy covers Equipment Breakdown Coverage, Property in Transit, Business Personal Property of Others, Property Off Premises, Accounts Receivable and Valuable Papers.
When a fire or other disaster strikes, your organization not only loses the property but also the business at that property until the business can be reopened. Even if the doors are closed, the bills continue and the owner still needs to draw an income. Business income insurance is one way of replacing lost revenue in these situations.
Provides coverage under various forms for loss from theft, disappearance, and destruction of money, forgery or alteration.
Employee Dishonesty (Officer Bonding)
Provides coverage for loss due to theft of money and securities or other property through the dishonest acts of your employees or volunteer workers.
(HNOA) is coverage for the employer in the event of a liability incident committed by an employee in the use of his or her own car while conducting business on behalf of the employer.
Provides coverage for those occasional functions sponsored by your organization such as, but not limited to, fundraisers, parades, and sporting events.
Excess liability coverage above the basic liability limits to cover large claims that exhaust the liability limits in the underlying primary policies.
Workers Compensation Insurance
Provides coverage for employees for on-the-job injuries. This coverage applies regardless of fault and is written to follow individual state laws. Coverage is provided for medical expenses and lost wages.
There are five states that are known as monopolistic states. These states are North Dakota, West Virginia, Ohio, Washington, and Wyoming. If you reside in these states, you are required to purchase your workers' compensation through the state.
Directors and Officers (D&O) Insurance provides financial protection for the directors and officers of your organization against a legal judgment and related expenses in conjunction with the performance of their duties as they relate to your organization.
Employment Practices Liability Insurance
(EPLI) covers losses that would not be covered by Directors and Officers coverage or General Liability. EPLI is a very specialized kind of insurance, designed to protect your organization in ways that are essential in today's litigious society.
EPLI provides employers with protection (including court costs) against claims of discrimination, wrongful termination, sexual harassment or other employment-related issues made by employees, former employees or potential employees. Defending a wrongful termination or discrimination claim, whether you are innocent or guilty, or even if the claim is groundless or fraudulent, can be expensive. EPLI is an essential coverage to protect your organization.
Take the time to provide a safe environment for your members, employees, and guests.
Employee safety is a vital concern. Monthly safety meetings continually raise awareness and prevent injuries. All monthly safety training sessions should be documented, including topic, date, names and signatures of participating employees, and name of trainer (Trustee). Limit the lifting of heavy objects (kegs). Keep a well stocked first aide kit in close proximity. Accurately document all injuries and accidents, and report as soon as possible.
Pretend to be a burglar, ask yourself how would I break in? Look for weaknesses, burglars certainly will. Install proper locks, safety bars on windows, window stops, and plant thorny bushes underneath windows. Install illuminating motion detectors, alarm system, video surveillance system, and test them all periodically. These will reduce the chances of a break-in and should assist in lowering your premiums. Check all doors and windows after functions.
A hood and duct, and fire suppression system (FSS) should be installed to cover all stoves, grills, ovens, deep fryers, and other cooking appliances. An emergency switch to activate the FSS should be placed away from the cooking area. Make sure the FSS, the hood and duct, filters, and strategically placed (proper type) fire extinguishers are regularly serviced. Deep fryers should be kept away at least 16 inches from other cooking appliances. Keep refrigeration compressors dust free. A thorough maintenance routine should be followed to clean floors, counters, and cooking surfaces.
Request a Certificate of Insurance and confirm that the contractor has adequate and acceptable coverage limits. Make sure your organization is added as an "Additional Insured" to the contractor's policy.
Perform an in-depth safety review of the entire building. Maintain the roof, plumbing, electrical, and restrooms. Check all chairs for sturdiness, with closer attention towards collapsing chairs. Do you feel safe in the chair? Would you want your Grandparents to sit in the chair? Check for irregular seams in the carpet. Ensure that any item hanging on the wall or beam is securely fastened. Make certain that electrical outlets are not over utilized and that cords/lights are properly aligned and U.L approved. Test emergency lights in the event of a power outage.
Safely store all gardening tools and recreation equipment (horseshoes) when not being utilized. Be sure sidewalks, parking lots, and steps are free of hazardous breakup, damage, and debris. Fasten loose handrails. Remove overhanging branches that pose a potential threat. Ensure adult supervision at all times around the cooking area (BBQ's). Make certain that hot foods stay hot and cold foods cold. Keep all cooking surfaces and utensils clean.