There are few industries as important to the economy as the construction industry. 
Construction companies and their workers make it possible to live, do business, and travel from place to place. They create the infrastructure that our society is built upon.
However, the Construction business can be a high-risk career path. From working with dangerous tools and hazardous materials to working at great heights, there many chances for injury and accidents while performing construction work. 
While few industries take safety procedures as seriously as the Construction industry, accidents still occur. Work-related accidents are common, and without the right coverage, they can be costly.


What is Commercial Construction Insurance?
Commercial Construction insurance can help to protect your business against financial liabilities that could result from unexpected accidents and other unplanned situations. In some cases, adequate commercial insurance coverage could mean the difference between staying in business or going under.
After many years of experience working with construction companies, from local general contractors to national companies, we know that protecting your construction business from risk requires planning and a deep understanding of the industry.
To ensure they are covered, construction companies need to purchase several types of insurance. To simplify the process, read on to discover the insurance policies most relevant to the construction industry.


Basic Construction Insurance Coverage

Here are three major types of commercial construction insurance to help keep you covered:

General Liability:

This basic construction liability coverage protects your business if it is shown to be responsible for property damage, bodily injury, or any defective work.

Commercial Auto:

This insurance protects vehicles used in your business, including transport for your tools and equipment. Adding physical damage coverage to your commercial auto policy covers permanently attached equipment such as bolted toolboxes or ladder racks.



Workers' Compensation:

This policy covers employee medical costs and a portion of lost wages if they become ill or injured while working for the business.
These are three main insurance policies that most construction companies need, but there are more specific types of insurances offered based upon your individual business needs.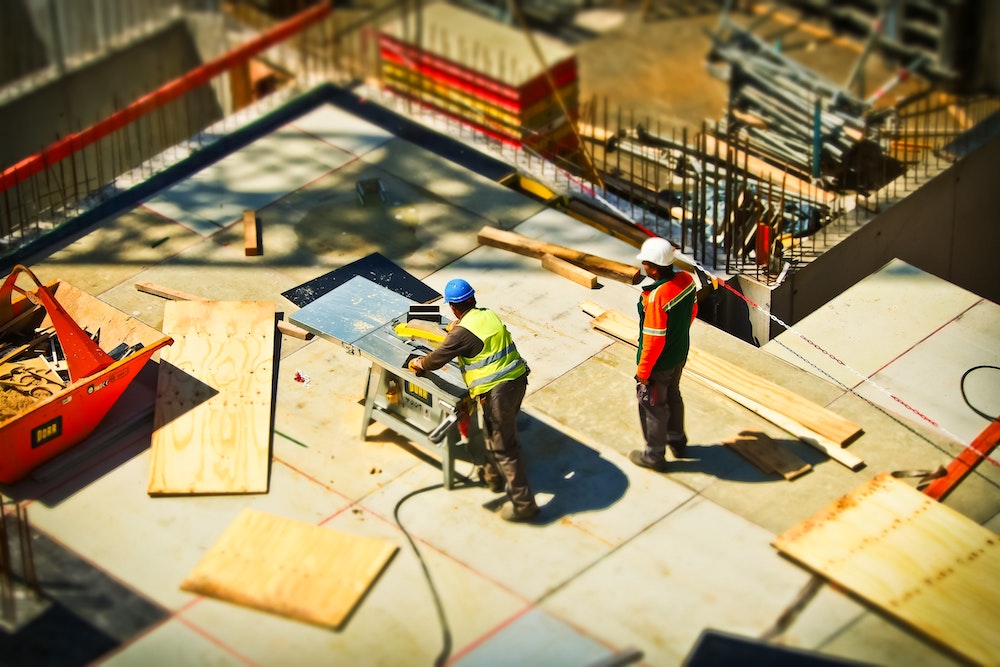 Which Businesses Need Construction Commercial Insurance?

If you own a construction business, you should always purchase a commercial insurance policy. 
In addition, many businesses are required by clients to carry specific coverage before they can work for them. These businesses involved in construction can include:
Excavation

Land Clearing

Home Improvement 

Home Building & Remodeling

Asphalt Laying

Welding

Plumbing

Electrical Installations

HVAC Installations

General Contracting

Sprinkler Installation

Parking Lot Striping

Fence & Deck Building

Concrete Laying

Stone & Granite Work

Roofing Installation & Repair

Windows & Siding


Why Work with a Commercial Insurance Expert?
No matter the size of your construction business, you can benefit from the experience of an insurance company that specializes in construction insurance.
By addressing your critical areas of risk with solutions to keep your construction sites and business safe, our risk control consultants help lower your total cost of risk.


Insurance Coverage for Complex Construction Risks
Construction businesses have complex risk management needs. Also, we offer commercial auto, workers compensation, umbrella, and excess.
We have dedicated industry underwriters for more substantial, more complex risks who focus exclusively on construction. We work with a variety of businesses, including:

General building contractors

Heavy construction contractors

Specialty trade contractors 
If you have questions about construction business insurance policies, we are here to help.
Jackson & Jackson Insurance Agents and Brokers offer commercial insurance with over 80 years of experience serving the San Dimas, Glendora, and LaVerne business communities.
We offer all lines of commercial business insurance and can provide you with a choice of insurance providers based on your needs, to see what works best for you.